Baton Rouge Rear-End Collision Lawyer
Effective Car Accident Attorney Looking Out for Your Best Interests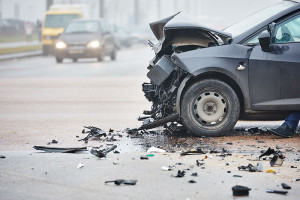 When drivers fail to pay attention, are distracted or get careless, rear-end collisions and T-bone accidents happen. Especially at the busy intersections and on the roads and highways throughout Baton Rouge, car accidents ranging from fender benders to serious crashes occur every day. Even low-impact accidents can cause injuries, sometimes severe. Victims many times do not realize the extent of their injuries until later on after an accident. If you have been involved in a rear-end, T-bone or any other type of car collision, seek assistance from an experienced personal injury attorney who can pursue compensation for your injuries.
Types of collisions can include:
Rear-end
Head-on/front-end
T-bone
Changing lanes
Sideswipe
Rollovers
More Than 20 Years of Personal Injury Experience
At the Law Offices of Scott T. Gegenheimer, our Baton Rouge rear-end collision lawyer has more than 20 years of experience in personal injury. Attorney Scott Gegenheimer provides attentive and dedicated services to his clients and truly looks out for their best interests. He brings effective and results-driven representation to each case along with individualized attention.
Serious Results for Serious Injuries
At our firm, we obtain serious results for serious injuries. Victims seek compensation for several types of injuries, ranging from mild/moderate to severe. Car accident injuries can include:
Whiplash
Soft-tissue injuries
Chronic pain
Concussions
Broken bones
Back injuries
Spinal cord injuries/paralysis
Paraplegia/quadriplegia
Amputation
Wrongful death
Free Consultation With an Experienced Louisiana T-Bone Accident Attorney
If you or a loved one has been in a rear-end collision, contact the Law Offices of Scott T. Gegenheimer today to discuss your case with a Louisiana personal injury attorney. If you can't come to our office, we can come to you. We offer free initial consultations and there are no attorneys' fees unless you receive compensation.