Baton Rouge Drunk Driving Accident Lawyer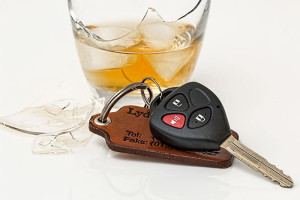 Seeking Justice for Accident Victims Throughout Louisiana
Drunk driving accidents are devastating for injured victims and their families. Getting behind the wheel after consuming alcohol is not only illegal and negligent, but the cause of hundreds of injuries and deaths in Louisiana each year. If you or a loved one was injured or killed due to the negligence of a drunk driver, you have legal options in seeking just compensation. Obtain the help of an experienced Baton Rouge drunk driving accident lawyer.
Experienced Louisiana Hit-and-Run Attorney
Attorney Scott Gegenheimer has more than 20 years of experience representing drunk driving accident victims and their families throughout Baton Rouge, Louisiana. He will fight for you or your loved one in and out of the courtroom by thoroughly investigating your case and exploring all possible options. To schedule a free initial consultation at the Law Offices of Scott T. Gegenheimer, call today. You can also contact us online.
Drunk Driving Accident Injuries
Drunk driving accident injuries are often very serious and can change the lives of victims forever. Permanently debilitating injuries such as paralysis, paraplegia or quadriplegia can mean years of rehabilitation and care, not to mention the extreme emotional damage such injuries cause. Some victims go into a severe depression due to the trauma of the accident. We can seek compensation for medical expenses, future care costs, lost earnings and lost earning capacity as well as pain and suffering.
Injuries often include:
Broken bones
Severed limbs/amputations
Head trauma or brain injuries
Spinal cord injuries
If your loved one passed away due to his or her injuries, we can file a wrongful death lawsuit. Damages include loss of consortium, funeral expenses and past medical bills.
No Attorneys' Fees Until You Recover • Free Initial Consultation
If you have been seriously injured or lost a loved one in a drunk driving accident, call or e-mail the Law Offices of Scott T. Gegenheimer today for a highly skilled Louisiana wrongful death attorney.  If you can't come to us, we will come to you.